Wednesday, June 20, 2007
and so.
my holidays are very unproductive.
i only read a few chapters of human anatomy. grahh. i've been going out more than studying. ahaha. but who cares? everyone wants to enjoy their holidays dont they? (=
went bowling yesterday with my sister and her friends, along with nessaar, lalitha, uma, ponnu and sparkk. it was a whole load of fun actually.
rolling balls. lalitha refused to play. bitch she. aaahha. she just sat there like a goon. my sister can play so well like a pro lah! im damn jealous. for a left-handed girl, she played so well. brahhhh. hahha. she had like 3 strikes, and more than a hundred points. ass she. i wanna learn how to spin the ball. like those pros do. ahahaha.
after that we went to lunch and yes, we were making so mucha noise in long john silver's. ahaha. and i caught fantastic for after that. the movie is pretty alright. not a bad movie i should say, abit lame though. with the end of the world coming due to some energy in outter space thingy with the silver surfer and his surfboard. haha.
anyone up for shopping? i wanna get alot of things b4 school starts. ok i know i sound like a bimbo, but i want more clothes for school. ahahaha. alright peace, world! (:
and yes, i miss my soldier. ):
alot.
come back faster lah.
1:11 PM
Thursday, June 14, 2007
by the end of next week, i need to
1. mug for human anatomy (i NEED to do well in this sub)
2. clear out my super super messy room
3. pack my bag for camp
4. get my pay and do a little shopping
bahhh. im in for craziness.
2:09 PM
courtesy of ashwinii's blog. (:
Your Birthdate: January 11

You may watch someone from afar before you finally decide to make your move.
It takes a long time for you to develop an attraction to someone.
Generally, you prefer to pick who you love. Anyone who tries to rush you is in for some heartache.

Number of True Loves You'll Have: 1

Number of Times You'll Have Your Heart Broken: 1

You are most compatible with people born on the 2nd, 11th, 20th, and 29th of the month.
You Are 32% Abnormal


You are at high risk for being a psychopath. It is very likely that you have no soul.



You are at medium risk for having a borderline personality. It is somewhat likely that you are a chaotic mess.



You are at low risk for having a narcissistic personality. It is unlikely that you are in love with your own reflection.



You are at low risk for having a social phobia. It is unlikely that you feel most comfortable in your mom's basement.



You are at low risk for obsessive compulsive disorder. It is unlikely that you are addicted to hand sanitizer.

You Are Super Spicy

You're a little bit crazy, a little bit naughty, and a whole lot of sexy.
You go beyond hot - you set people's senses on fire!
You Are A Martini

You are the kind of drinker who appreciates a nice hard drink.
And for you, only quality alcohol. You don't waste your time on the cheap stuff.
Obviously, you're usually found with a martini in your hand. But sometimes you mix it up with a gin and tonic.
And you'd never, ever consider one of those flavored martinis. They're hardly a drink!
1:41 PM
Monday, June 11, 2007
the holidays have arrived. (:
the year is passing by so fast, i just realised.
gees. it's june already. and in another blink of the eye it's gonna be christmas! (:
heee. a big baby's going off to army soon this friday.
so fast already, 2 years have passed.
it was a very eventful two years.
all the laughter.
all the fun we had.
all the gossipings and bitchings.
all the quarrels for the whole day and making up just like that.
all the playful fights we used to have which will end up in either me or you getting a bad bump by accident.
hahaha. i just simply love you mr.philip thiban! (:
my boo.
<3
1:50 PM
Monday, June 04, 2007
one more week of school and it's the holidays already!
hahaha! but it's all tests tests tests now.
had inorganic chem and csas today.
communication skills for applied science (csas).
haha. who knew we needed these for science too?
it's like english lessons in school. it's pretty okay eyy.
if you choose to enjoy it.
(:
oh and have i mentioned before? that i just simply adore the shrek ears?
ahahaha. papa bought them for me. well. more of like i pestered him to get them for me.
hee.
man i love them. (:
alright i need to get my butt down to study organic chemistry, which i simply do not really like.
my my.
STEREOCHEMISTRY. what the hell.
nights world. (:
9:49 PM
Friday, June 01, 2007
candyman! candyman!
good things come for those who wait!
haha. im in love with that song lah!
wahlaus. my mother bought a new phone. w880i. *jealous* ahahaha. nvm. i just try to steal her memory card. i want that only. ahahaha. anyways. you know wad. for most of my quizes i keep failing by half a mark. it's damn sad right. grrr.
biochem - 9.5/20
organic chem - 12/25
wad in the world. ahahaha. wad a nehnehpok. i feel like that. dont even talk about human anatomy. grrr.
and im absolutely crazy about you.
keep your hands off my boy. rarr-
10:29 PM
i still have school while some people are actually enjoying their bumbums off. hahaha. my term test starts next week and i really hope i'll never be late thanks to the super heavy traffic every morning. grrr.
right now, i seriously wished i stayed near school. it really takes me damn long to reach tampines. even the fastest bus, 969 takes pretty long.
grrr. there's tutorials everyday man. and if you dont attend one, you'll get a warning letter. wahlaus. you late also you will get warning letter.
pretty strict eyy? very, i'll say. haa. i promised photos din i?
enjoy. (: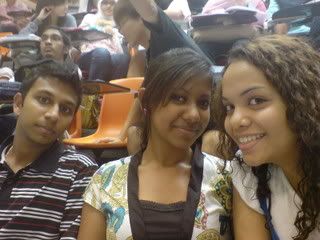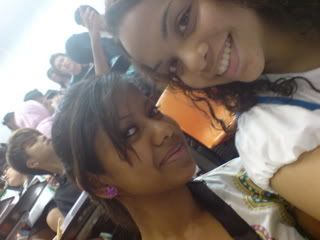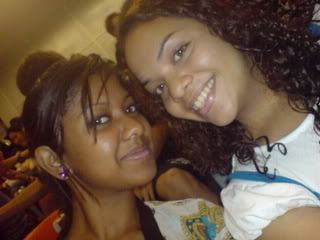 (: casti wasti is very short. and he makes me and nunu stand below steps to take photo with him just so that he can look taller! ahaha. i shall post more photos next time. till then. bye lovelies!
10:23 AM