Thursday, January 25, 2007
after today,
i'm never gonna touch it again.
i hate hangovers.
fuckk.
it's damn sickening.
and plus when you get high after drinking,
your true emotions tend to come out.
i think i took too much of the vodka raw.
all i knew was i was crying like fuck after that.
i was already very upset
and bestfriend made things worse.
majella was laughing like a retarded cow ah.
hahahaha.
i wanted to puke
but nothin came out.
only hydrochloric acid came out.
eeee.
thats why.
now when i think about the taste of that vodka,
it makes me wanna puke.
bahhhhhh.
i wanna sleep.
my head's gonna explode soon.
i feel crappy. ):
i just like you.
and i dont know why.
after that dance.
sigh.
9:06 PM
Sunday, January 21, 2007
weeeeeee.
im like damn happy now mans.
went dxo yesterday with renny and raqin's BESTFRIEND BESTFRIENDS for party.
actually more of like in the wee hours today morning lah. hee.
renny and da guys were there early at around 11 and she called to say it was a real long queue.
and i was still stuck at home cause i could only leave later.
so renny got in at about 12.30 i think.
and i only got to leave my house at 1am.
i cabbed down to esplanade and waited for renny to fetch me in.
she just came out and pulled me in.
HAHAHA.
i went in without a ticket.
grinnn.
the dance floor was freakin packedd lah.
you could actually feel the bass pumpin through your whole body and the heat radiating out from all the people dancing.
renny was already half perspiring.
then we all started dancing.
*winks at renny*
we had great fun, din we?
heeeheeee.
SUNIL din COME.
)):
bahhhhh.
within about 10 minutes i was already soaking wet with perspiration.
it was like dripping.
hahahaha.
damn hot ahh.
but the songs were quite happening.
hafiz was damn funny ahh.
dancing the way i threatened renny i would dance in the club with her.
hahahaha.
okay lah. quite happening.
renny and i left at 3 plus cause she had to go.
i got a lift from renny's sis and then cabbed down to boat quay to meet san.
we tried enterin naughty nine.
but grahhh. too strict.
so yeah. we ended up walkin around and then cabbed back home.
i reached home at 6.45 and had to wake up at 7.
wad a beautiful 15 min nap.
im freakin tired.
im off to sleep now.
cya world!
i cant wait to go to school tmr!
i just love school. (:
lectures are fun.
tutorials too
plus the friends and classmates.
heee.
4:12 PM
Tuesday, January 09, 2007
hello everyone!!
the new year has come.
and im lovin it.
(:
MI's been great.
i ponned a few days.
but now, lessons have started.
and seriously, it's rocking.
though i miss cedar.
i really thank god ive gone to somewhere different.
i really do.
haha.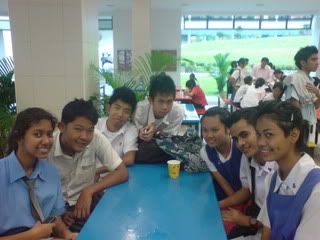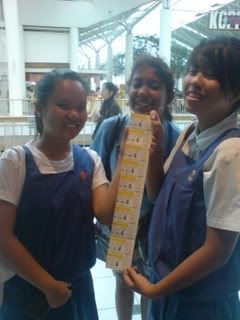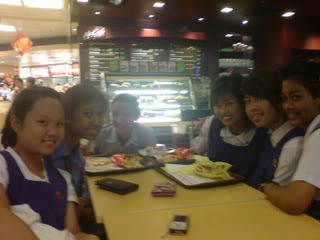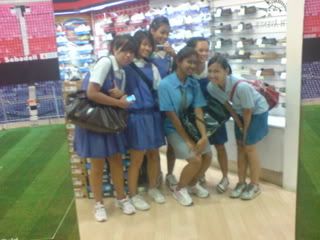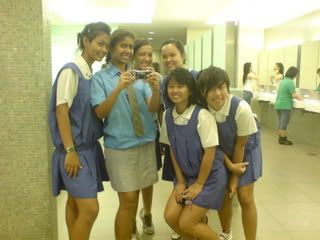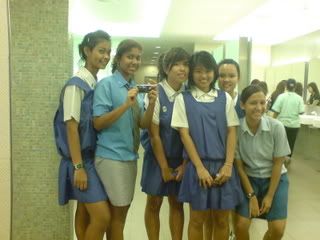 i love my new friends.
and my lovelies,
clara
shit
baytrees
renny
jebs
(:
reply to your blog post.
look. i merely wanted to let you noe straight.
i din avoid dehh. you did.
you just left like that.
how'd you feel if someone cloes to you just disappears?
so i just wrote wad i felt.
it wasnt screwings.
i swear.
if it was. i would have just wrote vulgarities and not say that it hurt when you leave just like that.
think deh. think.
aiightss world!
nites.
9:57 PM