Friday, November 24, 2006
PROM PICS!
enjoyy!!! (: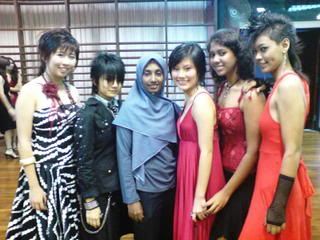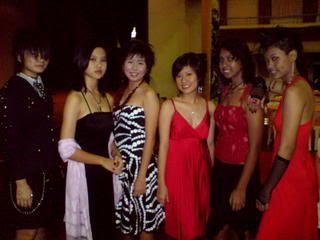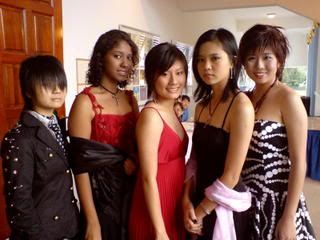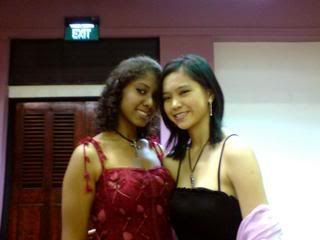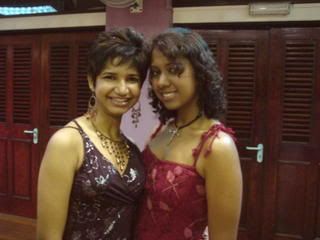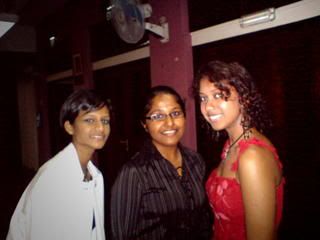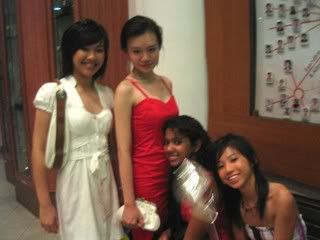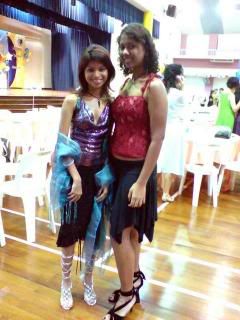 there are bigger sized photos here!
http://www.friendster.com/imperfect69
5:50 PM
Thursday, November 23, 2006
22nd November 2006



a day i will never ever forget.
PROM.
i swear i had so mucha fun with my lovelies.
i woke up at seven.
renny woke up at the same time surprisingly too.
too excited i guess.
hahahaha.
yeahh.
i went online only to see her there and we were all rahrah about prom already.
it was only 8.
i left home at 10 to get my nails done at bishan.
then i went over to bugis to meet renny, shit and clara.
then i went to get my hair dye, colour mocha. (:
clara left us to go get her make up and all done.
shit, renny and i then went to hotel 81 and met shiangnee and booked in.
we mooched around for a while and dumped all the make up we brought.
whoa, it was alot.
hahahaha.
we were walkin around the room with bras. haha.
then i got my hair dyed by lovely renny.
hahaha. under the scorching sun we did.
then the other three put on masks and lie down but i couldnt.
eeyer.
they all looked like little ghosts. :P
yeahh then after the masks, renny started on shiangnee's make up.
huiyun was being a nehnehpokk running around the room with a blush brush to brush my cheeks.
hahahaha.
a pesky lil kiddd.
then renny made her help me wash my hair dye off.
HUIYUN ah.
first she put it too cold.
then too hott.
AIYO.
nehnehpokk.
then it was her turn to get her make up done.
renny was very efficient.
make up for 4 people and herself.
wooowooo.
i got ready and was sittin and waitin for scott and james.
YOU NOE WAD
they went to the wrong hotel.
they called and were like OI! open the door lah!
we outside knocking.
you noe wad?
i was standing outside the room lookin out for them.
HAHAHAHAHA.
then they were like oops.
wrong hotel.
lol!!!
they came super late lah!
eeeeeeediots.
SERENA WORE A MINI SKIRTTT.
hahahahaha.
for bung ah.
notbadnotbad!!
hahahaha.

we cabbed down to school.
walked around and took pics.
prom started at 7pm.
everyone looked so pretty and well dressed.
weeweet.
i was so freakin hungry i swear.
i couldnt wait.
then wahlau!
instead of food first, they played a game.
clara, renny, and i were like OHMYGOD.
fooooooood.
after the game, finally lkc said that we could go take food.
clara was the first to run out.
followed by me and renny and the others from our table.
baytrees looked damn cute with her spider.
hahaha.
finally we ate.
food was good.
((:
i couldnt wait for the dance floor to start.
mambo queen was alright.
i thought sandhya would win, but nahhh.
and for the beauty pagent, achala won.
come on, tell me somethin new.
chhheeeese.
the cat walk was funnnn!
sheena and i were modellin!
weeweets
damn funnn!
and finalllyyyyyyy.
the dance floor!!!!!!!!!!!!
dancing with lovelies was damndamndamn fun!
ohmygodzzzzz.
clara can shake!!!!!
hahahahahahaha
shit, clara, renny, shiangnee and i were all dancing.
baytrees din noe how to shake shake.
so we grind around her.
i noe she loved it in her heart lorrr.
hahahahahaha.
scott ah!
is a big nehnehpokk.
she never dance.
dance nehneh dance only
woooots.
danced with other cedarians too.
vithya, 4c peeps!
oh myyyyy.
then finally, it was over.
sigh.
i miss it.
alot.
last night we all spent together as the class of 2006.
i really love my friends.
just like she said,
you need friends.
babes. i really love ya'll.
cheers!
i'll upload photos in my next entry.
wait ya'll dont read!
((:
7:56 PM
Wednesday, November 22, 2006
im up early.
im abit excited.
wooots.
10am.
faster come.
(:
8:19 AM
Tuesday, November 21, 2006
it's overrrrrrrrrrr!
hahahaha.
the freakin o's!
nyehnyeh!
alright mann.
no studyin for the time beinggg.
tmr's prom.
and i din get to go out today to do my nails and stuff.
bahhh.
nvm.
tmr morning.
i'll make a trip down and get my nails done.
and i'll have pretty nails! (:
wooots.
im sorry lovelies.
i cant seem to hang out with ya'll much cause of mum.
arghh.
i'll try my best and make it up to ya'll.
love ya'll!
i don wanna lose ya'll.
i'll post pics next time!
love!!!!!!!!!!!!!!
3:37 PM
Sunday, November 19, 2006
oh my.
my blog's rotting.
no wait....
it's decomposed already.
people!!!
i promise to update after o's
which is startin from tomorrow!
okayyy.
lovesss!
4:48 PM